Transform early math learning
Over 50 math games to give children lots of practice
developing their early math skills.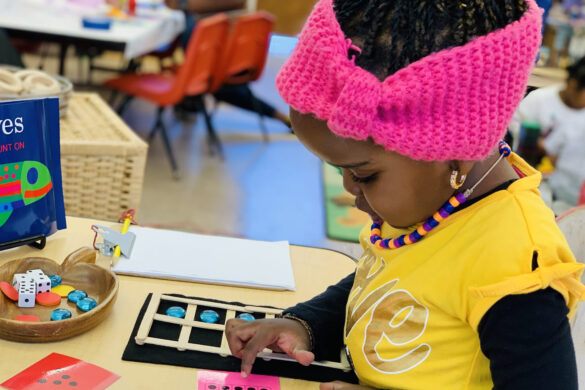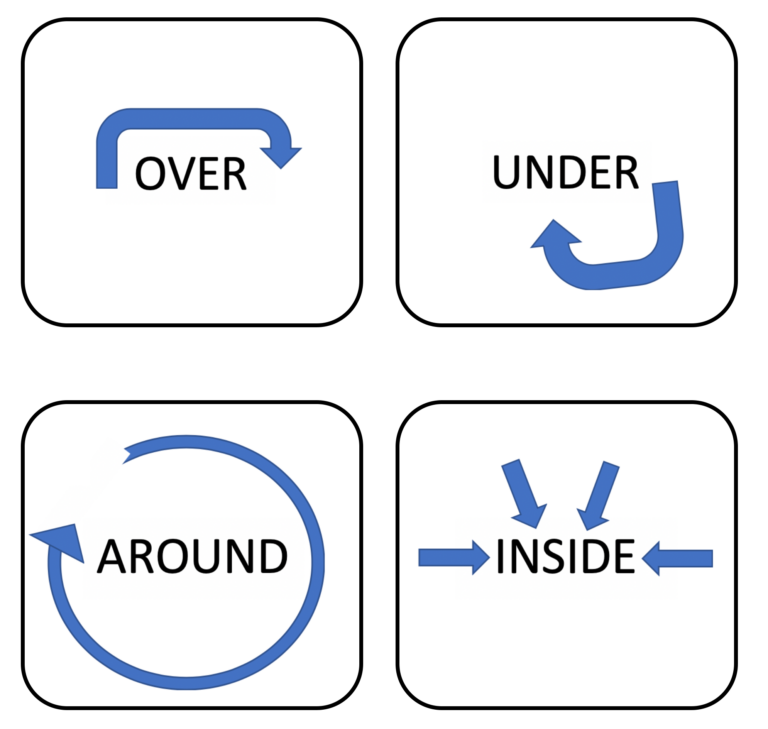 Spatial Skills
Early math skills strongly predict later academic success
Children are natural mathematicians, engaging in counting, sorting, and identifying patterns from an early age. But they need lots of practice to develop these skills.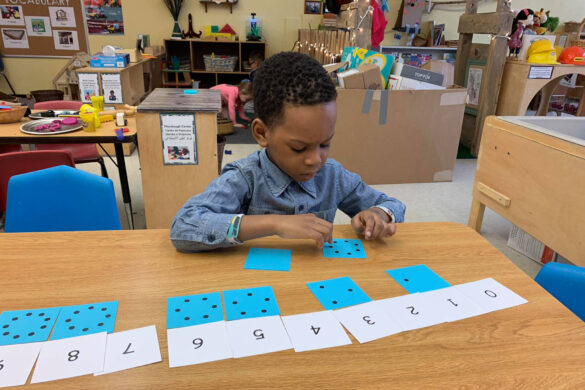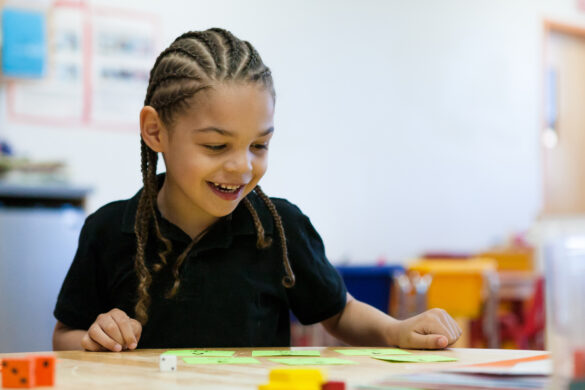 Effective math practice for children 3–6
Many families know, "read to your child 20 minutes a night," but they may not know the best ways to support their child's early math skills. YM Games are a quick and fun way to make math a part of everyday life.
Children learn through play and are often eager to play our math games over and over again.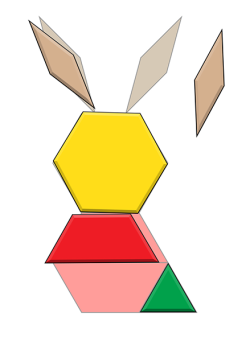 YM games can be played in just a few minutes. Our games use simple materials and can easily be adjusted to be more or less challenging depending on what a child is learning.

What Educators and Families Say
About Young Mathematicians
EDC's Young Mathematicians makes learning math much more fun and meaningful in my classroom. I notice so many positive changes in my children's math skills.
If you are a preschool teacher, the things you learn to do in the Young Mathematician Program are things you are, most likely, already doing. But now you are learning how and why it is important for math development, and trained in ways to incorporate it in your daily activities.
After playing these games my kids really enjoy math! They get so excited when I say I have a new math game! And now they'll even do "fingers, fingers, one, two, three", on their own! They love it.
Young Mathematicians has provided our teachers with new ways to present math concepts. More importantly, it has given us new ways to think about math. This mindset helps our students feel capable and confident, as they undertake new challenges.
Seeing the love for math that the kids had, the excitement that they had—the whole YM program and all the math games—that stood out to me. In other years of teaching math, I didn't see that excitement from them, so this time, just to see how excited they were and to see how much they knew and learned was really exciting.
Not only did we get fabulous books and materials but to see other educators videos and their perspective is so educational for us. This class really helps us to understand how the child comprehends math and how to intentionally teach math.
A mom from Parent Child + said, "I used to see math as a big monster that was going to eat me." I replied, "Now you can chew up the monster with your thirty two teeth."
YM has completely "brainwashed" me, and given me a lens to discover math everywhere. I am growing a love for everyday math. I am also enlightened with math languages and tools to share that love with my own child and families from my work.
Materials to play the games
Game instructions in English and Spanish
Tips for playing math games and talking about math with children
Math Minibooks for reading with children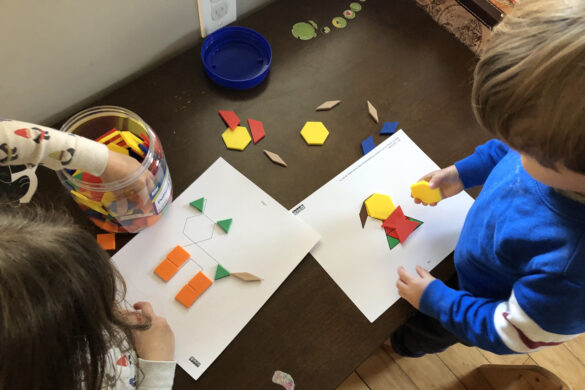 In our research, we've found that children who played at home and school learned more math than children who just used the games at school. Importantly, for all children, the more games they played, the higher their math scores by the end of the year.
In a separate study, we found that educators' attitudes toward, understanding of, and comfort with teaching math improved significantly. Educators felt significantly more confident supporting families to engage in math and more confident teaching math.
Families were more interested in and less anxious about math. Families also felt more knowledgeable and more comfortable doing math with their children.