Math games for home
and school
Learn About Young Mathematicians
Sharing fun math experiences with teachers and families.
EDC's Young Mathematicians program is designed to create a more equitable start for young children by supporting math learning across home and school environments. In close collaboration with educators and families, we have created over 55 freely available mathematics games for young children to play at home, at school, or during family play and learn events.
Explore more than 50 games with printable materials, directions, and videos available in English, Spanish, and Portuguese.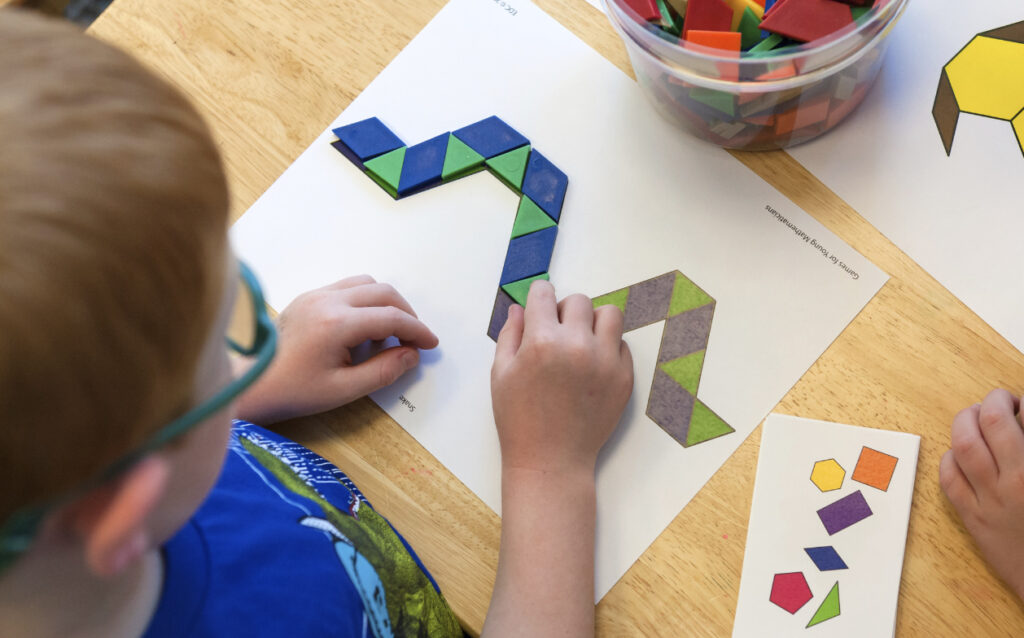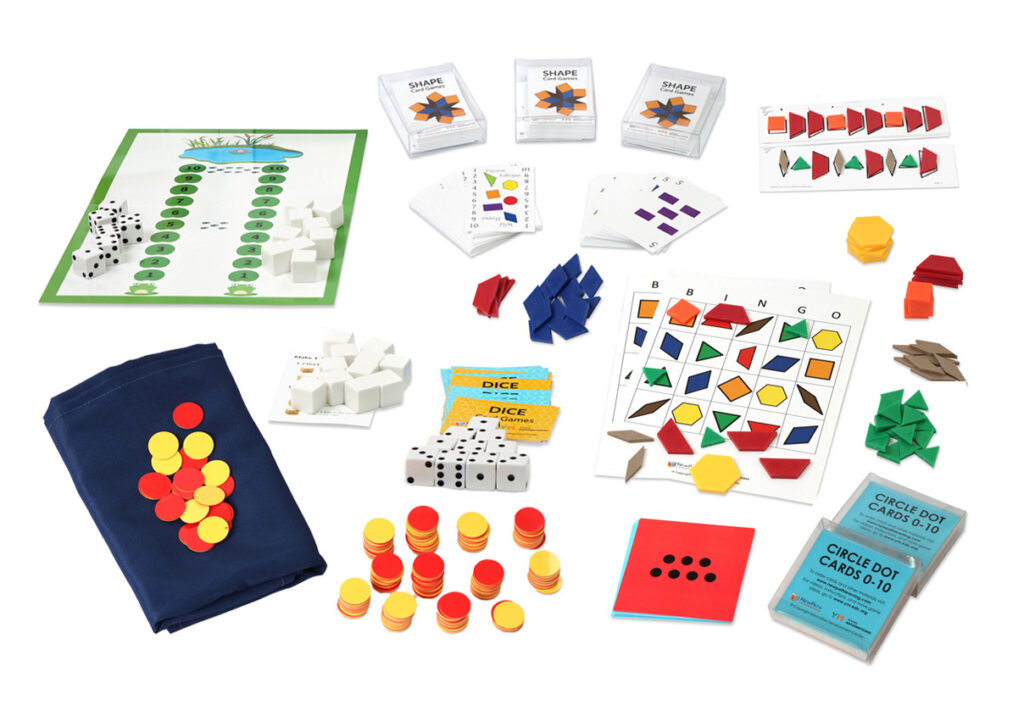 We partnered with New Path Learning to provide game kits with the teacher's guides, math minibooks, and game materials packaged and ready to use.
This work is supported by the Heising-Simons Foundation Grants 2015-023, 2016-13, 2019-1396, 2021-2871, 2022-3381, 2023-4803 and Overdeck Family Foundation Grant 2019-1396; and by the National Science Foundation Grants DUE1348564, DRL 1907904. Any opinions, findings, and conclusions or recommendations expressed in this material are those of the author(s) and do not necessarily reflect the views of the National Science Foundation.